Profile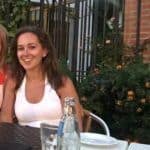 Leonie Bole
Curriculum Vitae
Education

University of Strathclyde

Qualifications

MChem in Pure and Applied Chemistry with First Class Honours

Work History

As an undergraduate student I worked in Marks and Spencer, then I spent a year working for pharmaceutical company as part of my undergraduate degree training. Now I work at the Univeristy of Strathclyde

Current Job

PhD Student

Employer

University of Strathclyde
Favourite thing to do in my job: Anything that involves being in the lab and doing reactions! I'm quite a simple creature when it comes to chemistry

About Me: I am a 24 year old chemistry PhD student, born and raised in the South Side of Glasgow. At school, I fell in love with science and maths and decided to pursue chemistry at univeristy. From there, I developed my knowledge and training throughout a 5 year undergraduate course and then undertook my PhD studies in 2016. I am currently in the second year of my PhD and work mainly in synthesis and catalysis.

Read more

I live at home with my mum, aunt, older brother, younger sister and my wee dog Pepper! I love listening to and playing music, particularly blues, country and a little bit of rock thrown in and I also quite enjoy cooking. My favourite TV shows are Friends, Orphan Black and I am quite the fan of Stranger Things on Netflix! I'm also a huuuuuge Harry Potter fan and have read all of the books more times than I can count…and seen the films even more!

One of my favourite things to do is travel and I spent last summer travelling around Italy with my partner. We started at the north, ended in the south west and ate far too much pizza. Next summer we plan to do the North Coast 500 roadtrip and I'm sure we'll see some amazing sights along the way!

My Work: My work involves making useful compounds with the help of abundant, main group metal complexes. Hopefully this type of research means that we can make important drugs and materials via much cheaper routes in the near future!

Read more

My area of research is a branch of inorganic chemistry known as Organometallic chemistry. I work with a few different metals namely, gallium, magnesium, sodium and sometimes lithium, to try and succesfully carry out reactions that are normally done using very expensive metals such as palladium and rhodium. The benefit of the metals that I use is that they are much cheaper than the popular transition metal ones that are currently in use, and they are also much more abundant! The first year of my PhD has mainly focussed on using a gallium compound alongside a non-metal compound to attach a small boron fragment onto different aldehydes and ketones – this process is known as hydroboration! I am now looking into activating carbon-fluorine bonds using some exciting magnesium compounds. This is a very imporant topic of research as carbon-fluorine bonds are extremely prominent in medicinal chemistry!

My Typical Day: A typical day involves me putting on some new reactions in the morning, collecting my data from the day before and analysing it throughout the day. I then have lunch at about midday before perhaps putting on more experiments and tending reactions from the day before. I like to finish my day with a cup of a tea and writing out my plan of action for the next day!

Read more

But first, coffee!
I typically wake up aroun 6.30am and make coffee before getting myself ready for the day. I then leave the house around 7.30am so that I can be in the office for 8am! I like to get into the office a bit early so as to download my data from the day before, look at new research papers and sort myself out for the work ahead. I usually start my experiments at about 9 o'clock and like to be in the lab all morning. The chemistry that I do is air sensitive and so I have to use special apparatus called a Schlenk line which I have attached a picture of below! I also prepare all of my reactions in a Glove box (also a picture below) which is basically just a big chamber filled with inert, argon gas that allows me to handle air and moisture sensitive compounds easily. As these compounds can be flammable, it is important to be very careful and always have at least one buddy in the lab!
I stop for lunch around midday and check that I am on schedule. I then usually finish putting on the rest of my reactions and like to analyse my data as I go! I like to spend an hour or so every day taking care of older reactions, making sure they are good and then analysing them if I need to! Then, more coffee…
I finish my day by washing my glassware, planning reactions for the next day and tend to leave the office around 6.30/7pm. Then I head home for dinner and repeat it all again the next day!

What I'd do with the prize money: I plan to work with Classrooms for Malawi to introduce science to the primary schools that the group works with. We would like to buy some educational material like books, and maybe some simple experimental kits. I think that pH testing apparatus might come in handy!

My Interview

How would you describe yourself in 3 words?

Outgoing, adventurous and friendly

What or who inspired you to follow your career?

My high school chemistry teacher is responsible for my love for chemistry! She was a fantastic teacher and someone who I greatly admire

What was your favourite subject at school?

Definitely chemsitry!

What did you want to be after you left school?

I knew that I wanted to attend university and possibly do a PhD, but I wanted to just take each year as it came and allow myself to keep my options open

Were you ever in trouble at school?

Not for anything serious, but I was always getting told off for tapping my pen on the desk...and talking to much

If you weren't doing this job, what would you choose instead?

I can't (and never have) imagined myself as anything other than a scientist. I always fancied being an astronaut, but I'm pretty sure that's still a scientist - just one with less of a gravitational pull!

Who is your favourite singer or band?

I absolutely love country music! But my favourites are The Beach Boys, Elton John and Billy Joel. I also love ABBA..and maye some old-school Taylor Swift if I'm being compltely honest...

What's your favourite food?

Anything Italian!

What is the most fun thing you've done?

Travelling around Italy last summer was a dream come true and an incredible experience which I'll never forget!

If you had 3 wishes for yourself what would they be? - be honest!

1) I wish for some great results during my PhD 2) I wish for more dogs! 3) I wish to travel to Iceland one day

Tell us a joke.

My supervisor says that I have burning passion for organometallic chemistry...little does he know that it's just a passion for burning!
---
---